If you want proper bass, you need a speaker that fits the task, specifically a subwoofer. The Sonos Sub has been a popular upgrade to the Sonos systems ever since it was introduced in 2012. And given Sonos' huge global popularity, it's probably the world's best-selling subwoofer – by a good margin. How can bass become so popular? The answer is pretty simple: More bass equals more fun!
Although many Sonos speakers provide usable bass on their own, something heavier is required to reproduce the really deep bass tones – the ones you can feel as much as hearing them. The subwoofer is the alpha and omega when it comes to explosions, earthquakes and gunshots, but can also give music an extra dimension.
Sonos Sub Gen 3
The Sonos Sub is now out in its 3rd generation, and with the exception of a few minor cosmetic changes, it's almost exactly like its predecessors. Size, shape and construction principle are the same, and according to the manufacturer itself, there is no difference in sound character or performance.
Inside, we find the main differences: the new Sonos sub has a faster processor and more internal memory than its predecessors, which will make it more receptive to new features and upgrades in the future.
Can be used in pairs
Perhaps the most interesting new feature of the Sub Gen 3 is one that bass-loving Sonos enthusiasts have been asking for for years, namely the ability to add an extra subwoofer in the same room. This can be done in combination with an older Sonos Sub – so you only need one 3rd generation Sub to take advantage.
We have checked out the Sonos sub both in smaller setups with Sonos One SL and Beam as well as in larger systems consisting of Arc and Play: 5 / Fives. And we have tested both with the new subwoofer alone and with its predecessor Sonos Sub Gen. 2. Is there any noticeable difference between the new and the old model, and – not least – will two subwoofers give better sound than one? Let's test and get the answer!
The latest Sonos Sub (right) is almost identical to the older Gen 2 model (left). Apart from the new power button, it is difficult to distinguish them from each other. (Photo: Audun Hage)
Easy to set up
The Sonos sub is a compact unit that is easy to move around. It can be mounted upright or laid flat under the sofa. Wall mounting is also possible if you buy an extra wall bracket.
The setup is very simple: If you are already a Sonos user, just plug in the power, open the Sonos app and add the subwoofer to your existing system.
However, it is worth noting that the Sub Gen 3 is only compatible with the latest interface from Sonos – also known as the S2. It will therefore not work with products that need to be controlled with the old S1 app.
Once you have installed a Sub Gen 3 in the system, it is easy to connect subwoofer number two. Once this is done, the system will in practice see them as one and the same subwoofer: You can choose to disconnect one of them, but all adjustments such as volume, etc. become common. Here we would have liked to have the opportunity to make individual adjustments.
Therefore, the best solution is to use Sonos' Trueplay room correction. When adding a new Sub, the room correction still needs to be made again. By moving the mobile around the room, the system can measure the frequency response and make the necessary adjustments to the sound.
Unfortunately, Trueplay is still only compatible with select iPhone models, so if you are an Android user, you will need to borrow an iPhone from a friend. However, this is recommended as Trueplay provides a noticeable improvement in sound.
Sound quality
As you know, a soundbar is the best and easiest way to enhance your TV sound. But if you ask us, it only gets really fun when you add a separate subwoofer to reproduce the deepest bass tones. Only then will things really get going!
We already have good experiences with the Sonos sub from previous tests. It can not be compared to "full size" bass monsters from SVS, Velodyne or Arendal Sound, just so it is said! But in terms of size, it delivers a potent performance.
The bass is both tight and precise, while going relatively deep in frequency. It can play loud without any distortion or fluttering sounds from the devices. The construction with two basses playing against each other also helps to reduce unwanted resonances: Even when playing at full pressure, we can place a glass of water on top of the subwoofer without any signs of vibration. On the other hand, the deep bass frequencies are guaranteed to cause the jingle from cupboards and movables around the room!
Worth the cost
A compact soundbar like the Sonos Beam takes extra advantage of some help in the deep bass. However, it's an expensive upgrade: Spending £699 on a subwoofer for a soundbar that costs around half as much can seem daunting. But what a difference it makes! The film sound assumes a whole new dimension: it drones when it has to drone, and the sound effects take on a physical character.
Sonos' sub is also a natural companion to Arc, which is the largest soundbar Sonos produces. Although the Arc provides usable bass on its own, it is nowhere near the subwoofer at the really deep frequencies.
As a bonus, we also noticed that the sound quality upwards in midrange and treble became significantly clearer and more distinct. When the soundbar does not have to play the lowest octaves, it has more surplus to reproduce the rest of the sound mix – including three-dimensional Atmos effects.
My colleague Geir Gråbein Nordby has had the Sonos Arc for long-term testing without adding a subwoofer. He had to admit that the difference was marked. "Blimey! I was expecting some difference, but there is a completely different pressure and weight here. Although the Arc sounds good on its own, it clearly deserves help from the bottom of a subwoofer," says Geir.
Double Sonos bass!
It was with some excitement that we then introduced Sub number two into the system. Using two subwoofers can seem like overkill. This will also be the case in many cases, as even a single Sub delivers plenty of bass.
However, our experience was that an extra subwoofer can also contribute to better sound: by placing the subwoofers strategically in the room, we were able to achieve a better distribution of the bass in the room. We started by placing the subwoofers in each corner in front of the room, which immediately gave a more even frequency response.
As soon as the extra subwoofer inserts, we get a significantly larger, heavier and more hard-hitting bass reproduction. But even more striking is that the bass becomes noticeably firmer in the flesh. Big drums sound significantly tighter in the strokes, and the same can be said about pumping synth bass rhythms. Deep organ tones fill the space in a completely different way.
More flexibility
Another thing that strikes us is that the bass is significantly more evenly distributed. We can move around the sofa and change the listening position without the bass changing character.
The extra subwoofer also provides a marked improvement on movie sound: When the spaceship Enterprise goes at warp speed in Star Trek: Odyssey, it's as if the entire space is filled by a pressure wave. Floors, windows and everything called movables begin to vibrate – without distortion from the subwoofers. No doubt this is a potent combination!
Two subwoofers also allow you to experiment with different locations. As mentioned, we got a good response with corner placement in the front, but also a subwoofer in the front and a rear listening position can give good results. The common feature was that the bass fills the space better and is harder to locate.
A dual Sub setup will definitely be overkill in a small listening room with Beam or other smaller Sonos speakers; then we would probably rather choose to upgrade the front or surround speakers first.
Two subwoofers are probably closer to a solution for those who want to put the finishing touches on a larger Sonos setup (eg with an Arc soundbar or two Sonos 5 in stereo) and want to fill a large space with powerful and exactly deep bass.
With a price of £699 each, it can be expensive to go for a double Sub solution. But luckily you can easily start with a single Sub and then upgrade later! And since only one of the subwoofers needs to be of the latest generation, one can also find the other in the used market.
Conclusion
The Sonos Sub is the logical (as it were, also the only) choice for Sonos owners who want real deep bass in their setup. Whether you have a soundbar like Playbar, Arc or Beam, or play music via a pair of Sonos Five or One, it is a natural companion.
The 3rd generation Sonos Sub does not differ significantly from the previous models in terms of sound, so if you already own an older Sonos sub, there is not much point in replacing it. Yes, if you are extra fond of bass, it is actually smarter to keep it!
The most interesting thing about the 3rd generation – as we see it – is the ability to add an extra subwoofer and thus get even better and more accurate bass. A single Sonos Sub basically provides plenty of fine and full-bodied deep bass; with an extra sub you can easily play even louder, but the biggest advantage is a smoother frequency response, no matter where you sit, which results in generally tighter and more precise bass.
If you're as bass crazy as we are, just hit it off!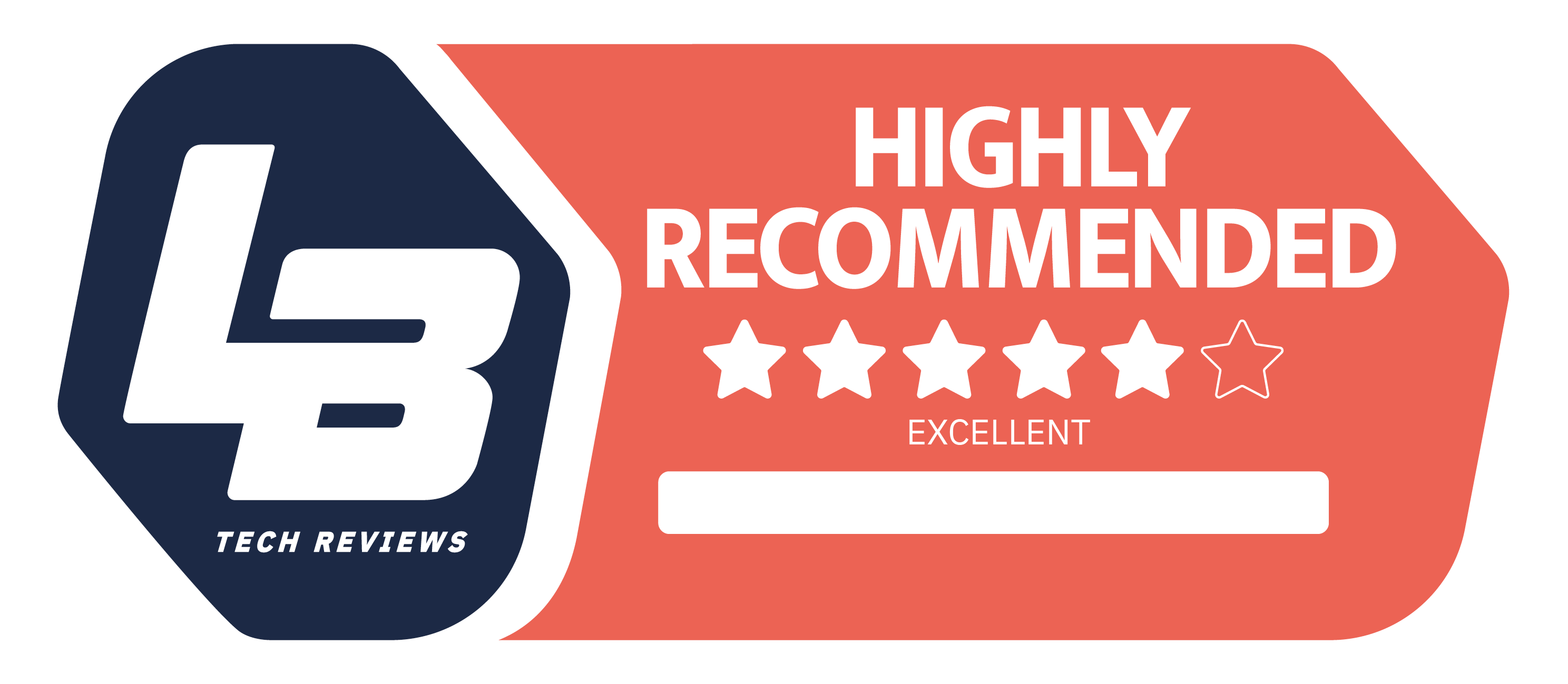 Premium
We think
Sonos Sub is a hard-hitting upgrade to your existing Sonos system. By connecting two subwoofers, you can also achieve even more potent and precise bass.
The Sonos sub is easy to set up, but could have had even more adjustment options. The sound is not significantly better than the previous generation.