After Will Smith took the step from the light-hearted TV sitcom (The Fresh Prince of Bel-Air), it was Bad Boys (1995) that became his major film breakthrough. Eight years later came the sequel, Bad Boys 2. Movies that really put Smith in the box as a action hero.
So it would take another 17 (!) Years before the third film if the big-mouthed police mates came back; but, despite some hefty action scenes and petty comedy, there is little else but the nostalgia factor that (barely) saves Bad Boys for Life.
The plot is dumb, unusually constructed and lacks credibility – it is then also completely subordinate. Here it is the joy of reunion, "tough" lines, fast cars, shooting-happy reckless cop and beautiful ladies who will make the adrenaline pump work in high gear. And at that level, the film actually succeeds then there.
In the famous Jerry Bruckheimer style, the film is packed with hefty overview images of the skyline from the big city at sunset, always with extreme use of filters where the colors are turned to the max and in an unmistakable orange tone. Mike (Will Smith)'s tires squeal as he and his partner Marcus (Martin Lawrence) race through the streets of Miami. It is not cold-blooded criminals who are hunted here, but Marcus (who only dreams of retirement) is going to be a grandfather…
Both of the longtime partners have passed 50, and the guys have flesh with failing fitness, gray beards and need glasses, while the new colleagues call them Paps. Fun, but quite predictable and, eventually, well-rehearsed.
However, both Smith and Lawrence oozes boyish charm and the screenwriters have wisely written a story that both acknowledges the past, but which is definitely not self-congratulatory.
An attempt is made to create a gang feeling like the Fast & Furious films, but the tough girls, in the form of beautiful Vanessa Hudgens and Paola Nuñez, are unfortunately little more than an eye candy, because here the egocentric alpha male Mike is involved in focus on the dramaturgical development and the thin narrative.
Unfortunately, the story of recurring "grums" from the past is both too sought after and uninteresting, and Smith gets almost as much beating here as he did recently in Gemini Man. However, financial success can obviously still be created by the guys – for Bad Boys 4 has already been announced!
If you want an action-packed buddy movie, with rap-jawed, shoot-happy, aging cops, then watch the much better Deadly Weapon 2. 3 stars to Smith & Co for an absolutely worthwhile action movie, but far too easily forgotten and probably with the greatest appeal to those who were young when the first two films were released.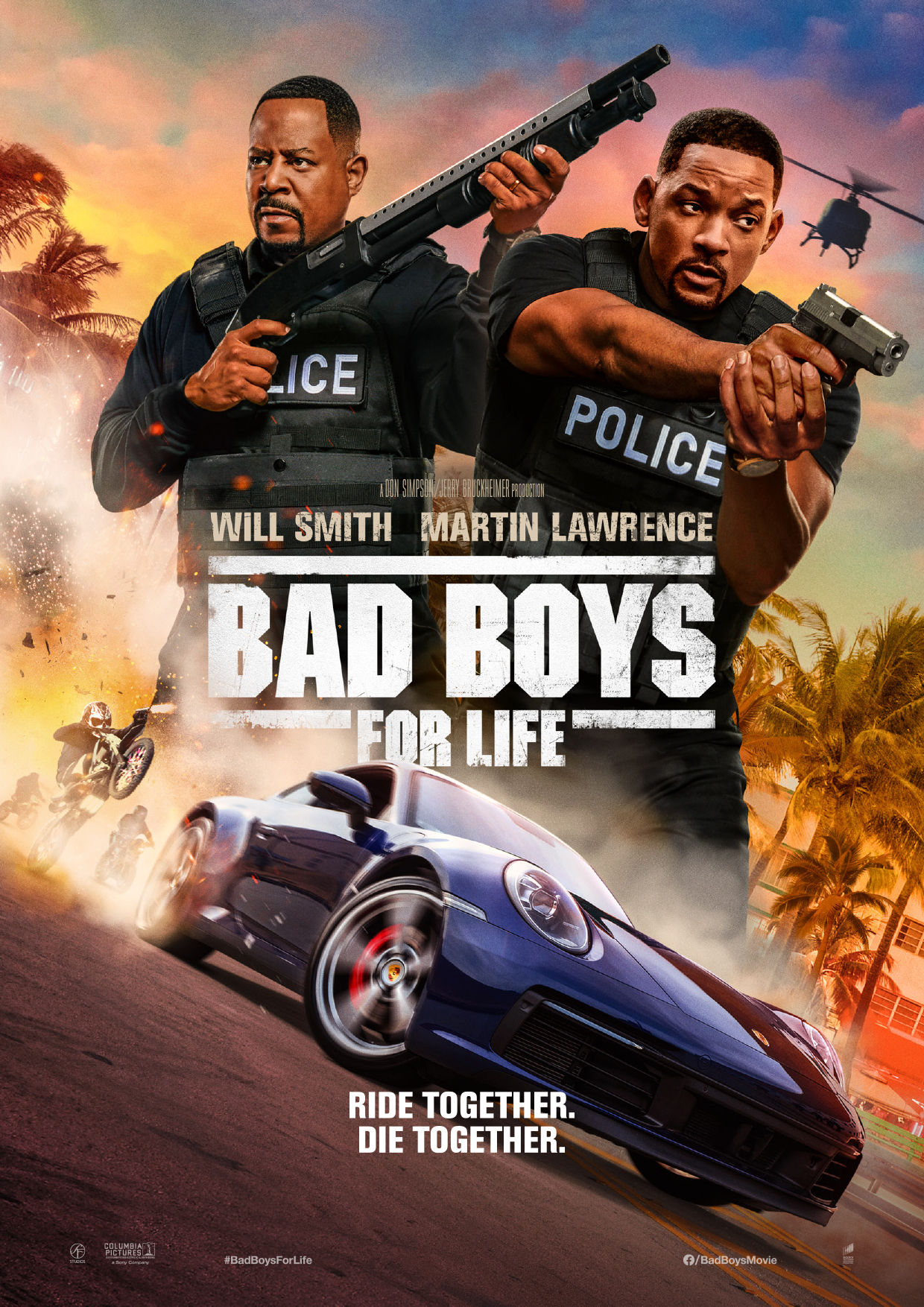 4K UHD BD
Release: June 1, 2020
Directed by: Adil El Arbi
Med: Will Smith, Martin Lawrence, Jacob Scipio, Vanessa Hudgens, Paola Nuñez, Kate del Castillo, Alexander Ludwig, Joe Pantoliano
Genre: Action
Country: USA
Year: 2020
RunTime: 2:04 p.m.
Rating: 3
Bad Boys for Life (2020)
2h 4min | Action, Comedy, Crime | 17 January 2020 (USA)
Summary: Miami detectives Mike Lowrey and Marcus Burnett must face off against a mother-and-son pair of drug lords who wreak vengeful havoc on their city.
Countries: USA, MexicoLanguages: English, Spanish